FreedomQ
Customer Callback
A Callback dashboard helps the contact center agent understand real-time queue information as well as callback queues.
Automatic callbacks are done by the actual position.
Manual callbacks allow prioritization of call back based upon customers to submitted descriptions entered via SMS or Speech to text.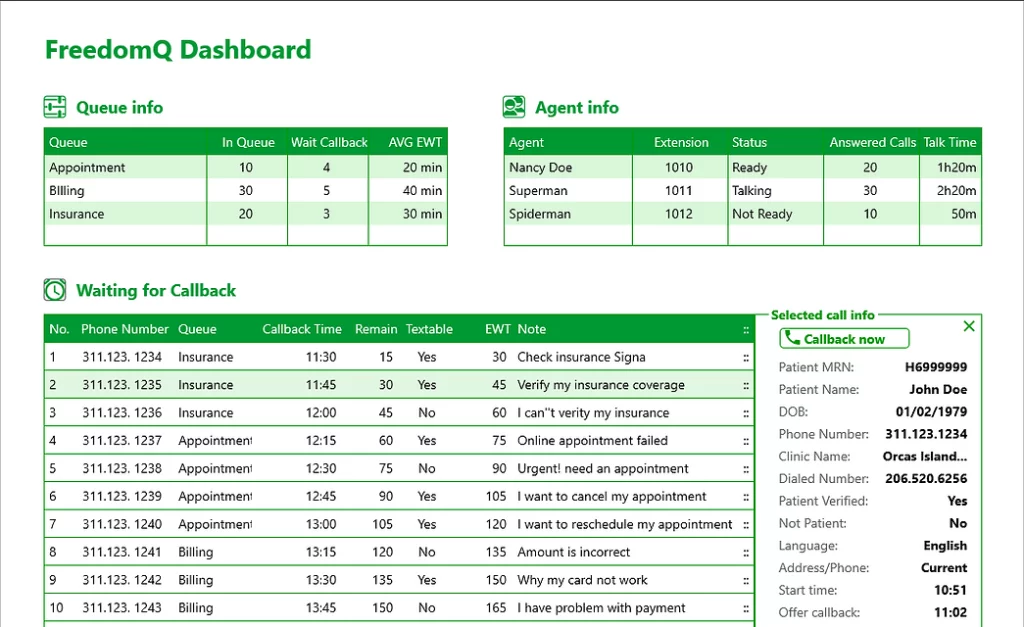 SMS interaction
Over 85% of calls to call centers occur on cell phones.​
PrimasCX offers:
SMS in Queue
SMS during the call
SMS for Hearing Impaired
SMS for Callback progress
WEB SCREEN POP
With a modern web browser, your agents have all the capabilities to receive CRM screen pops, as well as chat/email/Facebook interactions, video calls, co-browsing and WebRTC remote working.
The agent feature can be easily integrated into your contact center web portals using embedded HTML/Javascript, built-in web application or web browser extensions.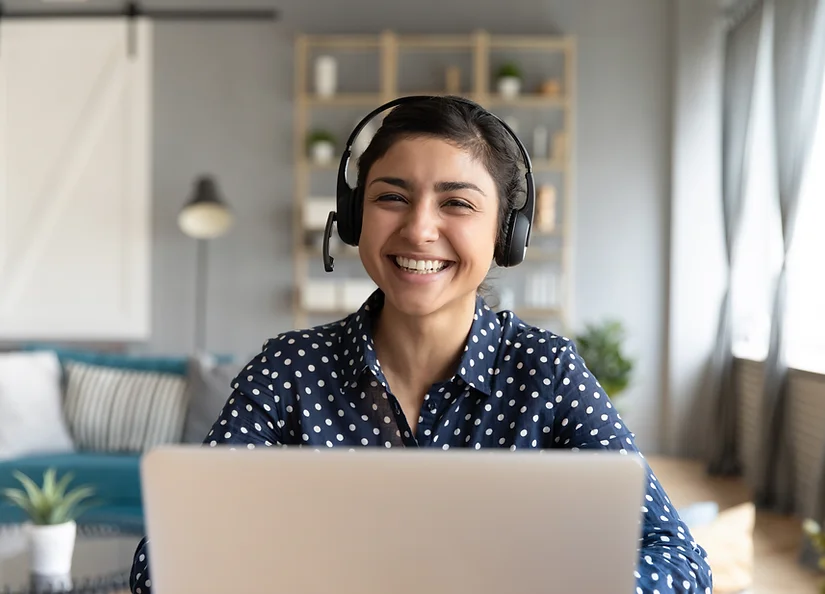 AGENT DASHBOARD
If agents are happy, your customers are happier
One web page for agents with all capabilities:
Call control
Agent state management
Real-time queue information
Screen pop and social media interaction
Agent statistics
Embeded Web RTC agent phone
EASYPAY – SECURE PAYMENT INTEGRATION
Your agent can watch the payment progress but can't see the card information.
Customer can make a payment in multiple channels:
Pay by phone call
Pay by chat / social media
Pay by text
Pay by email
REMOTE AGENT
A complete solution that enables your agents to Work-From-Home when needed
Integration that enables contact center agents to work remotely.
Integrate with your Phone Switch via SIP trunks to provide Web RTC phones to your remote agents.
A web page provides agent station features: queue information, agent statistics, screen pop, first contact resolution, chat, email, video share, screen share.
FreePBX integration and synchronization for small-medium contact centers.
Contact Us
Thank you for your interest in the Primas Group
It is our goal to serve you.  Whether you are interested in our Primas CX suite of omni-channel contact center apps, our new ScheduleNOW Vaccination Scheduler, IVR programming, CRM integration, Chat programming or other customized solutions, Primas delivers at the speed of need.  We can have you up and running in short order.  Please let us know how we can help.  Simply give us a call or complete the form below.