E-POP | Unified Agent Desktop Solution for Call Centers
An advanced Unified Agent Desktop solution helps your call agents follow customer's omni-channel journey with an Experience POP software.
Automatically pops historical view on agent's desktop, itemizing recent interactions.
"Pop to Top" alert immediately identifies repeat contacts.
Color coded pop alerts when last contact was made.
E-Pop provides access to previous interactions in their native form (email, chat, phone) with the click of a button. No need for agents to spend valuable time looking through CRM history. The information they need is at their fingertips.
With E-Pop, you can improve your agents' performance and productivity, as well as customer experience, in less than a day!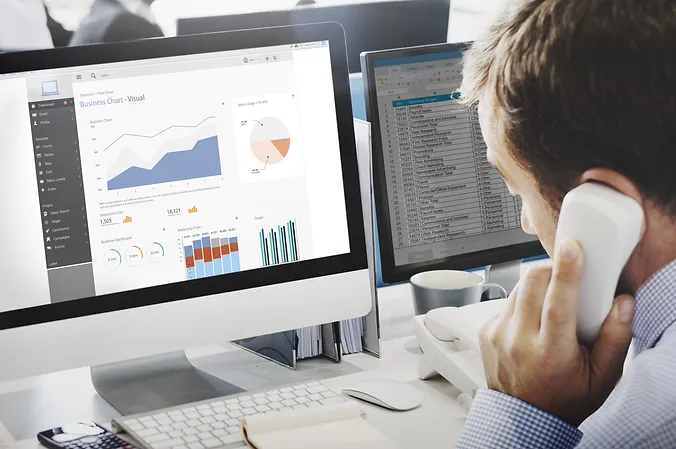 World Class Features Bring World Class Benefits
Emotional intelligence: E-POP immediately addresses customers' emotions regarding their repeated contacts via the "Welcome Back" feature which greets them by name and routes to the agent or department with whom they last communicated.
Instantaneous impact on customer satisfaction
Simplified and Unified Agent Desktop with Innovative Features
Agents are better prepared to handle repeat Interactions.
Agents' work becomes easier and definitely more pleasant.
Personalized service builds customer loyalty
Automatic tracking of the customer journey
Increases first contact resolution rates. ​
Displays the customer journey in a color-coded format reflecting previous contacts
Red = Previous call(s) on same day
Yellow = Previous call(s) during the same week
Green = Previous calls made at a prior date in the past
This omni-channel solution follows the entire customer journey and provides a complete package of features and functionality you need to provide the ultimate in customer service.
Your customers will love the personalized service and will have significantly more positive feelings about their interactions with your contact center.
Not only does Primas CX Experience Pop provide features not found in most customer experience packages, it also gives you the choice of implementation format – as a Stand-Alone E-Pop in a browser or as an Embedded E-Pop displayed in a window on the agent's desktop.
STAND ALONE E-POP IN BROWSER
E-Pop can function as a Stand-Alone color-coded screen pop in any browser in the form of a Repeat Caller Alert which displays:
Times and duration of previous contacts
Prior queues
Previous agents involved
Contact type (phone, email, chat)
Welcome Back message
Red border color indicates that previous calls occurred today
EMBEDDED E-POP INTO AGENT DESKTOP, DISPLAYING MULTIPLE ACTIVITIES
E-Pop also can be embedded into a unified agent desktop to provide even more information at a glance and give greater control than that afforded by a browser.
In the example, the agent's desktop has 3 panels:
Agent's Activities in the left panel
Current Customer Interaction Panel that displays the omni-channel communication in the middle (email, chat SMS, etc.)
Customer Activities (E-Pop) Panel at the right